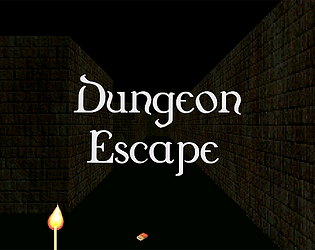 Dungeon Escape - Amiga
Reminder, follow 8080 for notifications on updates !
Let's keep Amiga alive and prosper!
Most important is to have fun!
Your payment/tip is a contribution for my Amiga projects ;)


Dungeon Escape
(Source code AmiBlitz3 included, why not modify it to your own game)
A nasty Goblin has captured you and thrown you in the dungeons, you have to escape!!!
Your aim is to find your way out, you have limited amount of matches, some are found in the dungeon, beware the goblins, run out of matches and... Game does contain a scary atmosphere ect.
Keys: A & D turn, W & S move, E action, M map, P Pause, F FPS counter
On start you get to choose 360 or 1080p, Maybe a fast emulator with JIT can do the 1080p ??
3D tech is the simplest form, you turn by 90 degrees, map is generated in random and by M key you can activate HUD map
req: AmigaOS3.x, AHI, 640x360 RTG 16-bit, 68020+ minimum 100MIPS, 32MB RAM
640x360x16 Min: 100MIPS
1920x1080x16 Min: ?? probably several 1000s MIPS

As usual don't expect a AAA game, it's done in AmiBlitz3
Screenshots taken from 360p versions!
Purchase
In order to download this game you must purchase it at or above the minimum price of $1 USD. You will get access to the following files:
DungeonEscape.lha (v0.93 AmigaOS 3.x)
8 MB